In a new book, Thierry Le Gouès revisits his boundary-pushing archive of surreal, cinematic images of the era's supermodels.
French photographer Thierry Le Gouès didn't need to say a word, but he defined the 90s nonetheless, leaving in his wake a trail of languorous images — of fashion, flesh, and fantasy. Effortlessly charming, Thierry's eyes sparkle when he speaks, his memories of his early career every bit as captivating as the pictures themselves. 
Hailing from Brest, France, Thierry moved to Paris and interned at Pin-Up, the hottest photo studio in town. Inside a space where art and commerce freely mingled and mixed, Thierry saw his destiny. "I saw big photographers like Peter Lindbergh, Paolo Roversi, Steven Meisel, and Albert Watson working with models, shooting at the studio during the day, then travelling on location," he says. "This is the life I want. I had just come from Brittany and guys were making $10,000 a day shooting beautiful girls. That's huge!"
Seizing the means of production, Thierry transformed Pin-Up into his own magical world. "I had access to all the equipment during the weekends and all I did was testing, testing, testing, as much as I could," he says. "I was in the right place at the right time at Pin-Up because we had access to all the model agencies. I was testing in the streets and in the studio, so I learned a lot. Pin-Up opened my eyes to all these stylists and a new generation of young photographers that were already superstars like Tony Viramontes. They gave me advice like, 'Don't listen to anybody. Just do your thing.' And there was a salary at the end of the month, so that was lucky."
After a year and a half, Thierry began to show his book around, and landed a job with Franca Sozzani, then editor-in-chief of Vogue Italia. It was the beginning of a beautiful partnership. In 1986, Thierry began working for Condé Nast and never looked back, amassing an extraordinary archive of images that are at once romantic and modern.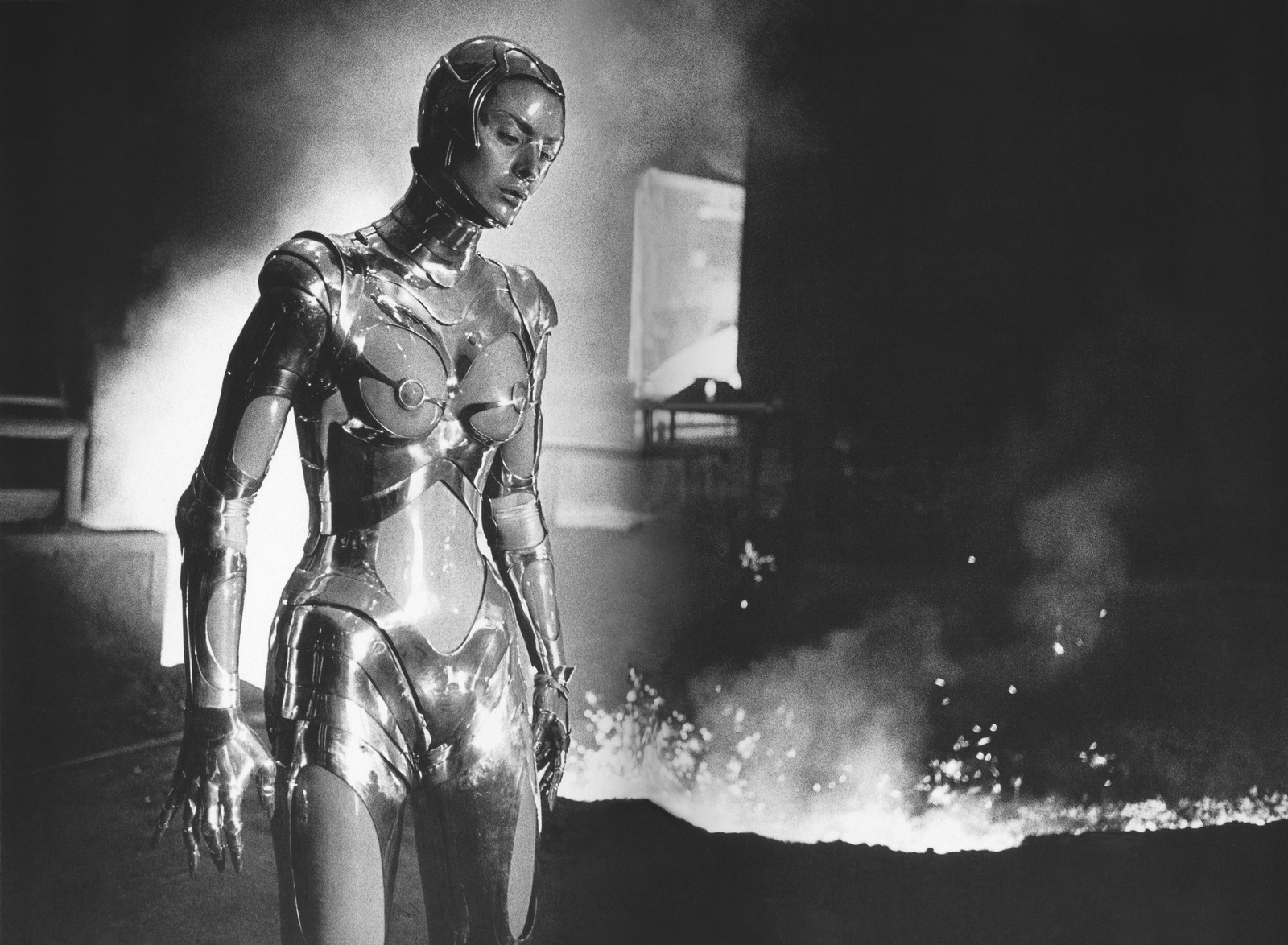 With the coming of the 90s, supermodels took the fashion world by storm, their names as big, sometimes even bigger, than the designers themselves. Blockbuster budgets accompanied photo shoots, and far-flung locations were scouted for cinematic works. Standing at the vanguard, Thierry emerged as one of the new era's leaders with an aesthetic that is equal parts futuristic, timeless, and ethereal. 
Now, Thierry revisits his archive for the new book, 90's (powerHouse) and upcoming exhibition at A. Galerie in Paris, bringing together works that pushed the boundaries of fashion photography and brought the discipline to dazzling new heights.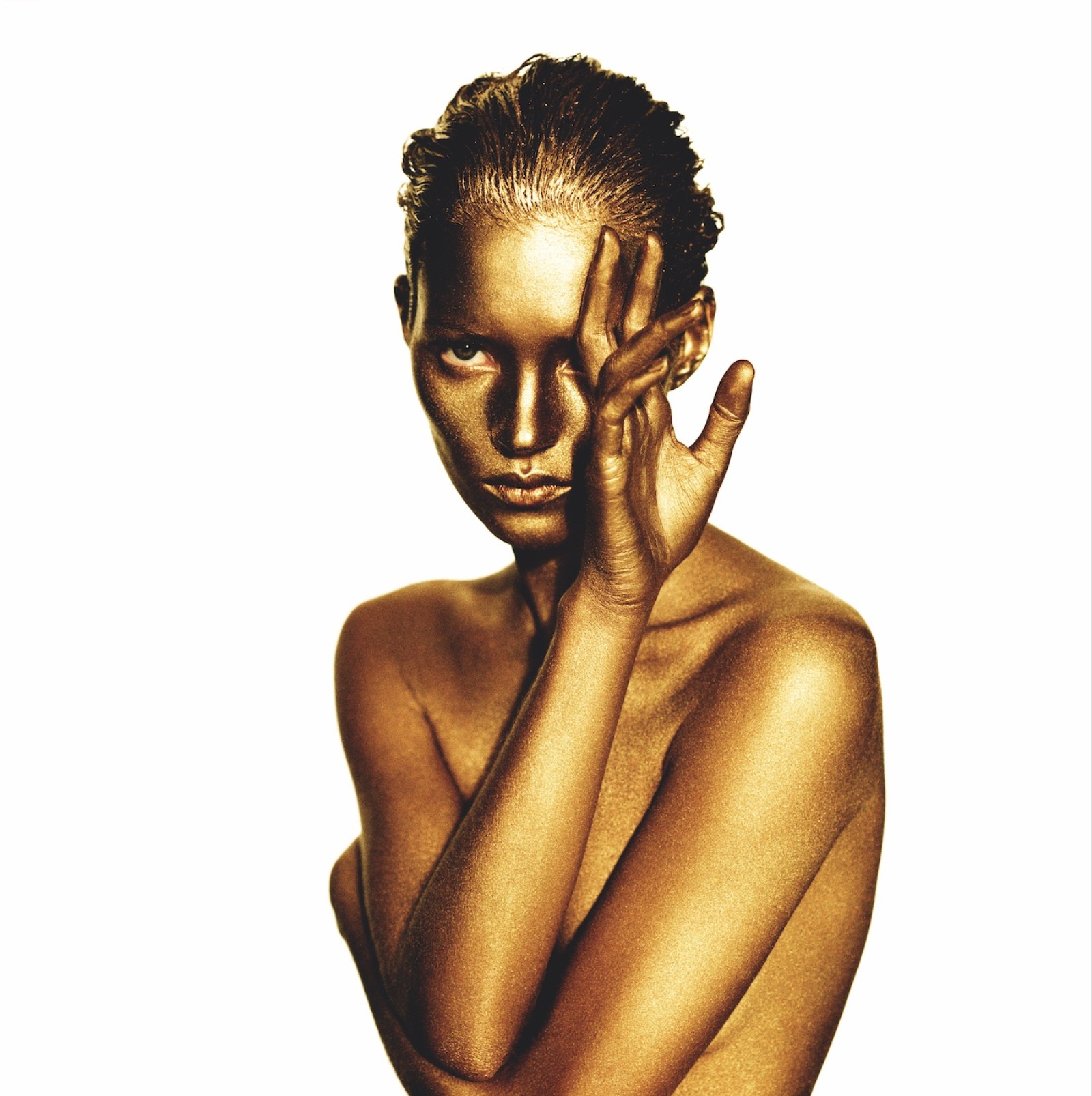 Whether imagining Naomi Campbell and Linda Evangelista as billboard giantesses come to life for Allure, or staging a fashion shoot inside a New York City jail, Thierry created spellbinding vignettes that fused the grandeur of cinema, the gritty intimacy of the street, and the sensual mystery of romance into an intoxicating series of images that are a mesmerising now as they were then. 
But perhaps above all things, Thierry's photographs are a wink, a smile, and a nod. If you are seeing this picture, you belong. It's an ethos Thierry embodies in life as in art. He recounts an unlikely encounter with a Glamour editor in Paris during the thick of summer. "I knew this woman wanted to work with me but I didn't know who she was," Thierry says. He received a message that the editor would meet him at the Ritz, and pulled up in his car, a secondhand wreck that was not long for the scrap-yard.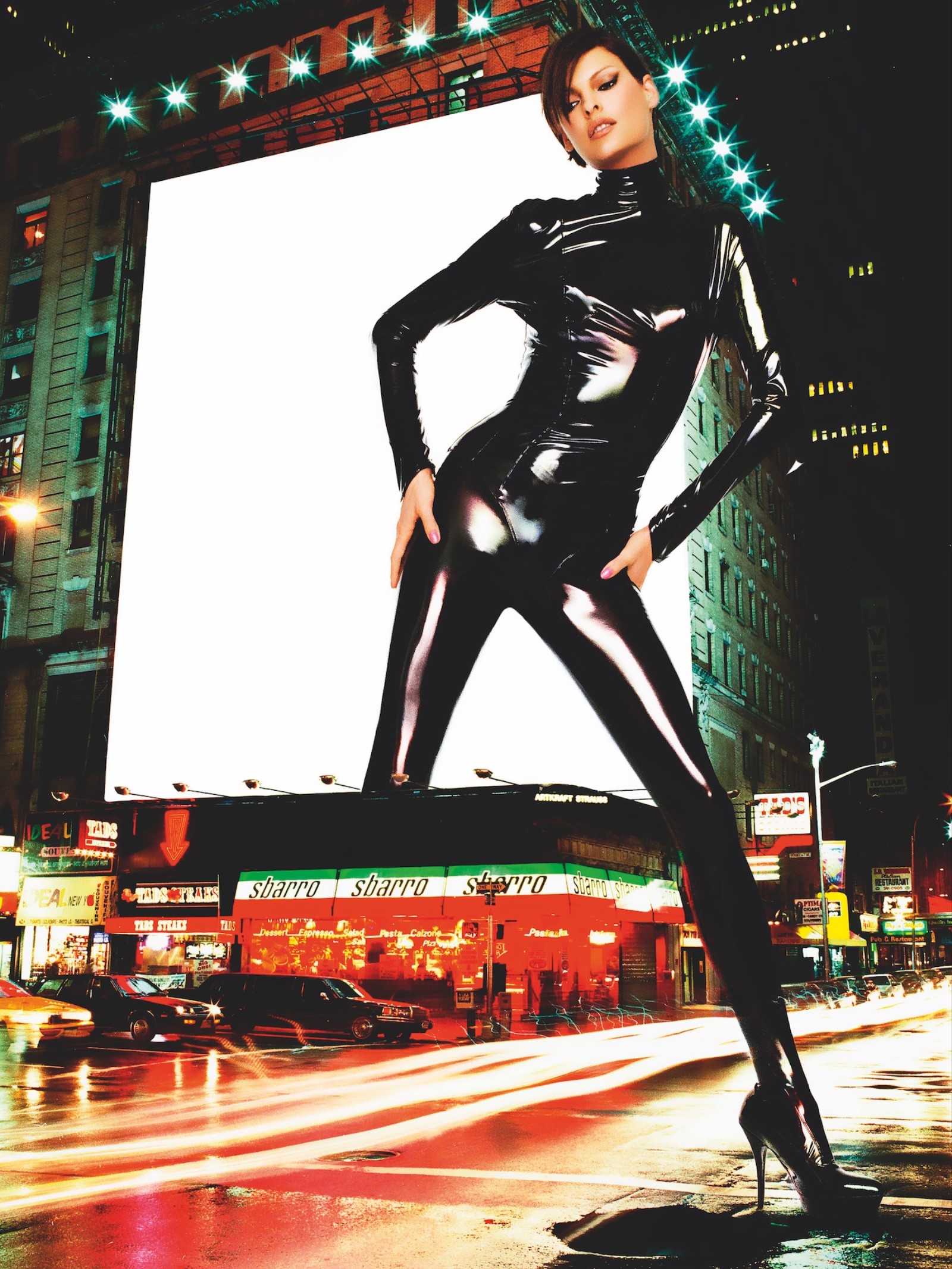 Thierry stepped out of the car, casually attired in seasonable shorts, and met an older woman in her 70s: the legendary American fashion editor and stylist Polly Mellen. "It was so much fun!" Thierry says of their day together.
"She was so curious, and asked me to take her to a location that I loved. I took her to the neighbourhood full of prostitutes. They were almost naked, wearing high heels. Some guys parked their car [for sex work] and there were like 20 guys around the car watching. It was crazy. She loved it and told me, 'I never saw Paris this way!'"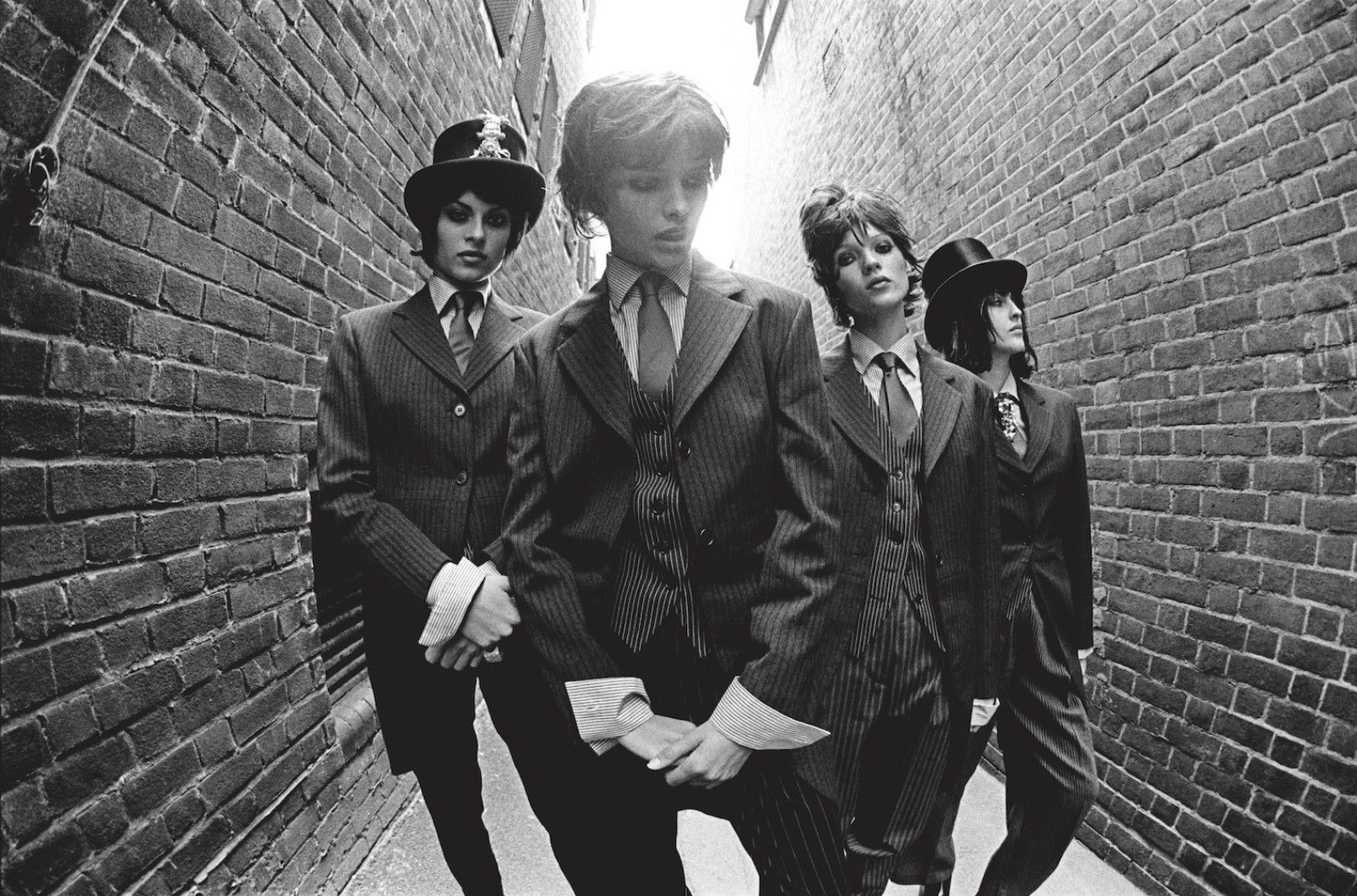 Thierry's saucy insouciance spills across the pages of 90's with unabashed aplomb, reminding us that above all things fashion should be sexy, fearless, and fun — much like life itself. "I was in my mid-20s and we were all from the same generation," Thierry recalls.
"We were shooting all the time and would go on trips for eight days. If we went to London on a shoot, we'd meet with friends like Kate Moss and go to parties together. People would come down to join us and suddenly everybody was there. We were all working for the same magazines, so it was like a troop."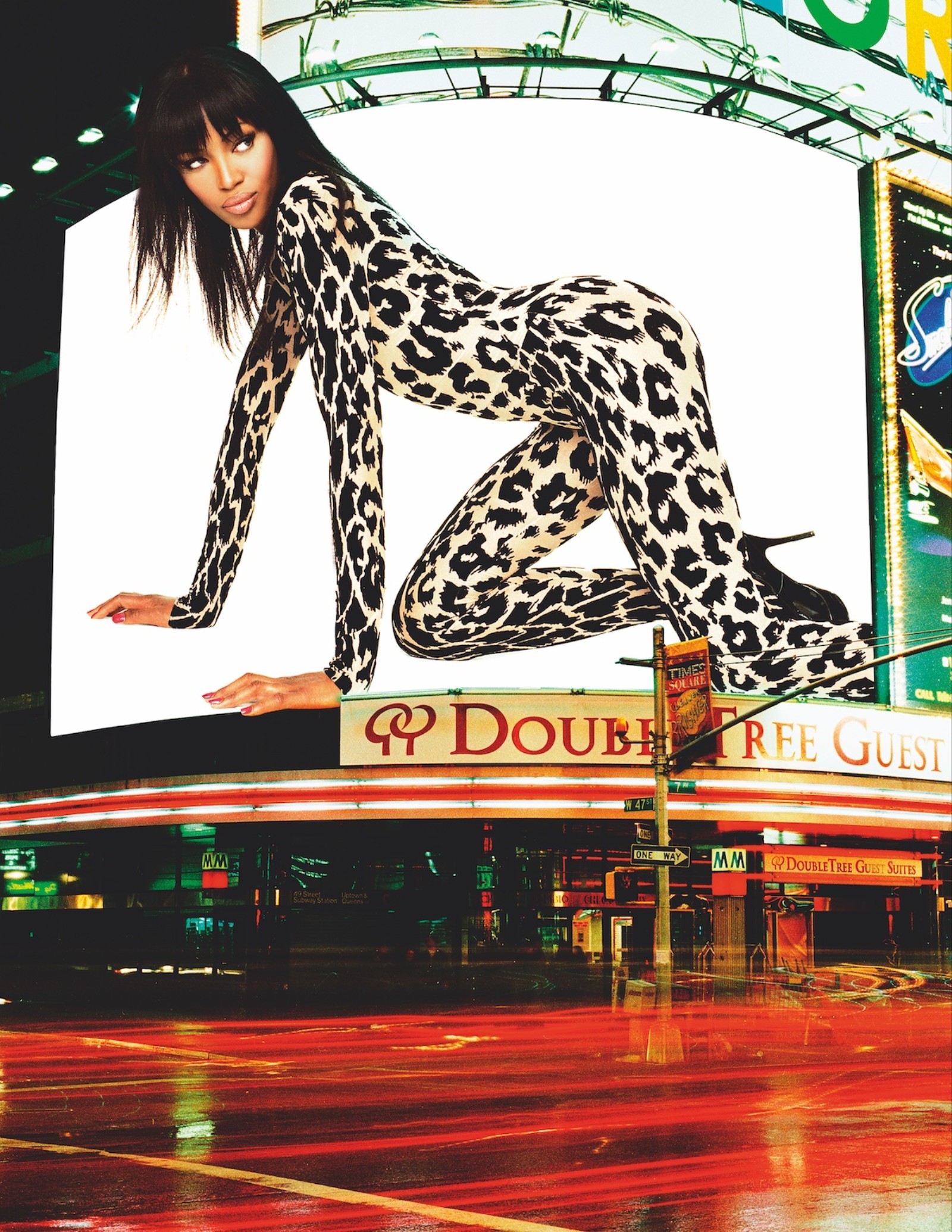 Out of these friendships, Thierry created Soul, a collection of portraits and nudes of the era's top Black models including Naomi, Iman, and Alek Wek. After publishing the book in 1997, the photographs from Soul took on a life of their own, when legendary music video director Hype Williams prominently featured them in the 1998 film Belly. Featuring a cast that included DMX, Nas, Method Man, and Tionne 'T-Boz' Watkins, Thierry's photographs hold their own as symbols of Black beauty, power, and majesty.
In many ways, 90's is like a full circle moment along the never-ending spiral curls of life, returning us to scenes of youth. It's a sentiment Carla Bruni fondly recalls in the foreword to the book. "When Thierry first showed me the first draft of his magnificent book, I saw thirty years of our lives passing before my eyes," she writes. "How can we imagine that the boy with whom I did my very first 'tests' at Studio Pin-Up in Paris almost 35 years ago would have ended up crafting a photographic work of such beauty and elegance?"
'90's' will be on view at A. Galerie in Paris, curated by Arnaud Adida, from 25 September–November 2023. The book is published by powerHouse Books.