Looking to refresh your photo blog bookmark folder ASAP? We've rounded up our very favorite photography blogs to help you learn some cool new tips and tricks.
Checking out other photography blogs is a great way to get ideas for your work, pushing you to create amazing new content, which you can use to improve your photography portfolio—and land you more clients and gigs. (You may even be inspired to start a photoblog of your own!)
Whether you're hoping to capture still life with the finesse of Jeff Wall, broaden your range of skills through more technical-based tutorials, or simply find that extra edge for your wedding photography business, there's a photoblog for you.
We've compiled 23 of our favorite blogs from all different types of industries and categories for inspiration for your work. If you're feeling motivated to start your blog, at the end of the article, we'll give you a breakdown of steps for how you can set your photography blog up within a matter of hours.
ilfotoalbum.com:
ilfotoalbum.com is a user-friendly online platform for creating and customizing photo albums that bring your cherished memories to life.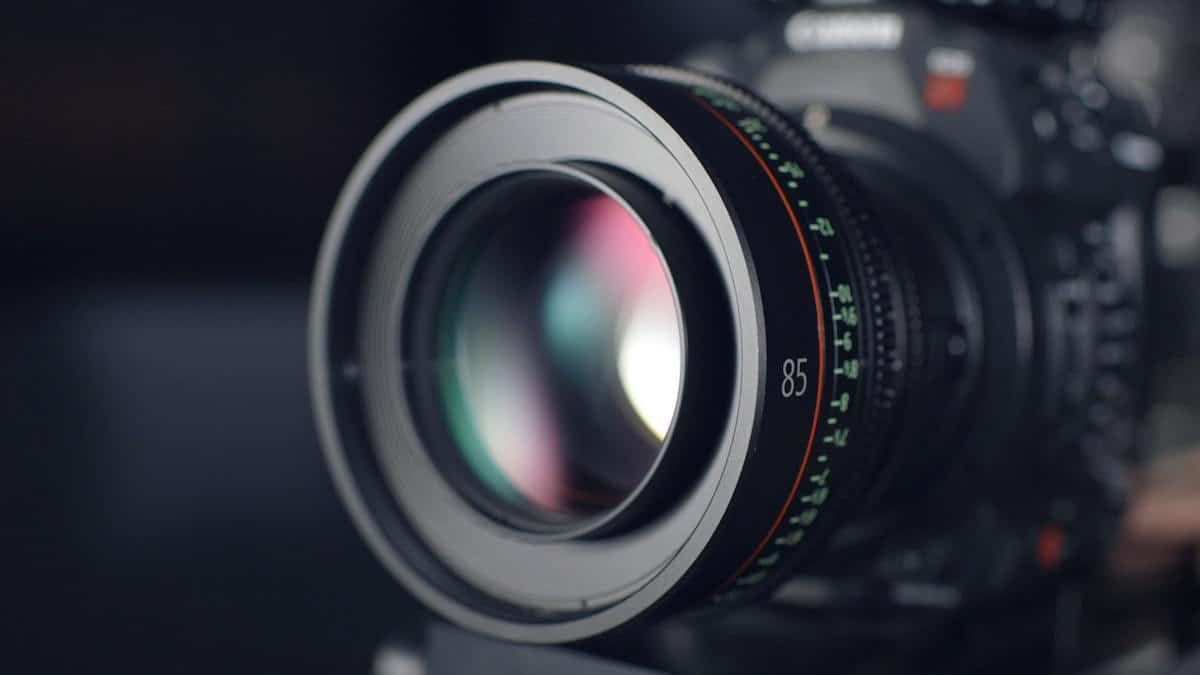 Tutorial Photography Blogs
Anyone can learn from the photo blog Behind the Shutter. The guide covers tutorials for advanced photography techniques, like perfecting a portrait using just one light or using various gels to create colored shadows. Whether it's tricks for better ROI, reviews on cheap tools that achieve professional photography results, or fascinating personal stories about photographers, there's much to learn.
Don't let the somewhat dated interface fool you: Cambridge in Colour is a longstanding institution with a rich history. Founded in 2005, they have amassed a strong community of photographers and visual artists with a passion for knowledge-sharing.
Cambridge in Colour may not refer to itself as a photo blog site, but their philosophy suggests otherwise: instead of showing you how something is done, they'll explain why. They cover everything from why sharpness is a misunderstood concept in photo editing to why photo prints always seem to lose their on-screen vibrance.
Cambridge in Colour will get you up to speed on everything there is to know about photography, from the best lenses and equipment to today's leading photography techniques and styles.
DIY Photography is the premier online destination for evolving your photography skills—and business—on a budget. Easily one of the best photography blogs on the web, DIYP teaches you how to work smarter, not harder.
You can learn some awesome ways to achieve professional results, like how to take amazing portraits using something as simple as an umbrella. Or learn how to take pictures more confidently by strengthening your DSLR grip.
Dave Morrow is living out every artist's fantasy: he quit a high-paying, demanding corporate job to pursue his dream of becoming a photographer.
Now, he is a landscape photography virtuoso who has created a powerhouse photography blog with a wide range of videos and how-to guides for photographers of all kinds.
Thanks to Dave Morrow, you may never shoot a sand dune the same way again. The only thing he seems to like more than landscape photography is sharing everything he knows about it. (Want to learn even more about building a landscape photography business? Check out our guides on building your own landscape photography portfolio website and where to sell your landscape photography online.
In fact, the only thing he seems to like more than landscape photography is sharing everything he knows about it. (Want to learn even more about building a landscape photography business? Check out our guides on building your own landscape photography portfolio website and where to sell your landscape photography online.
Given how much you can do with Photoshop, knowing what to do—and where to stop—feels impossible sometimes.
That's where Raj comes in; his tutorial vlog covers everything from the fundamentals of photo editing through the more demanding, advanced stuff, like creating a photorealistic fire-breathing dragon, all on your mobile phone. If you prefer the video format for learning, look no further than Raj's channel, which is easily one of the best photo blogs for photo editing and touch-up work.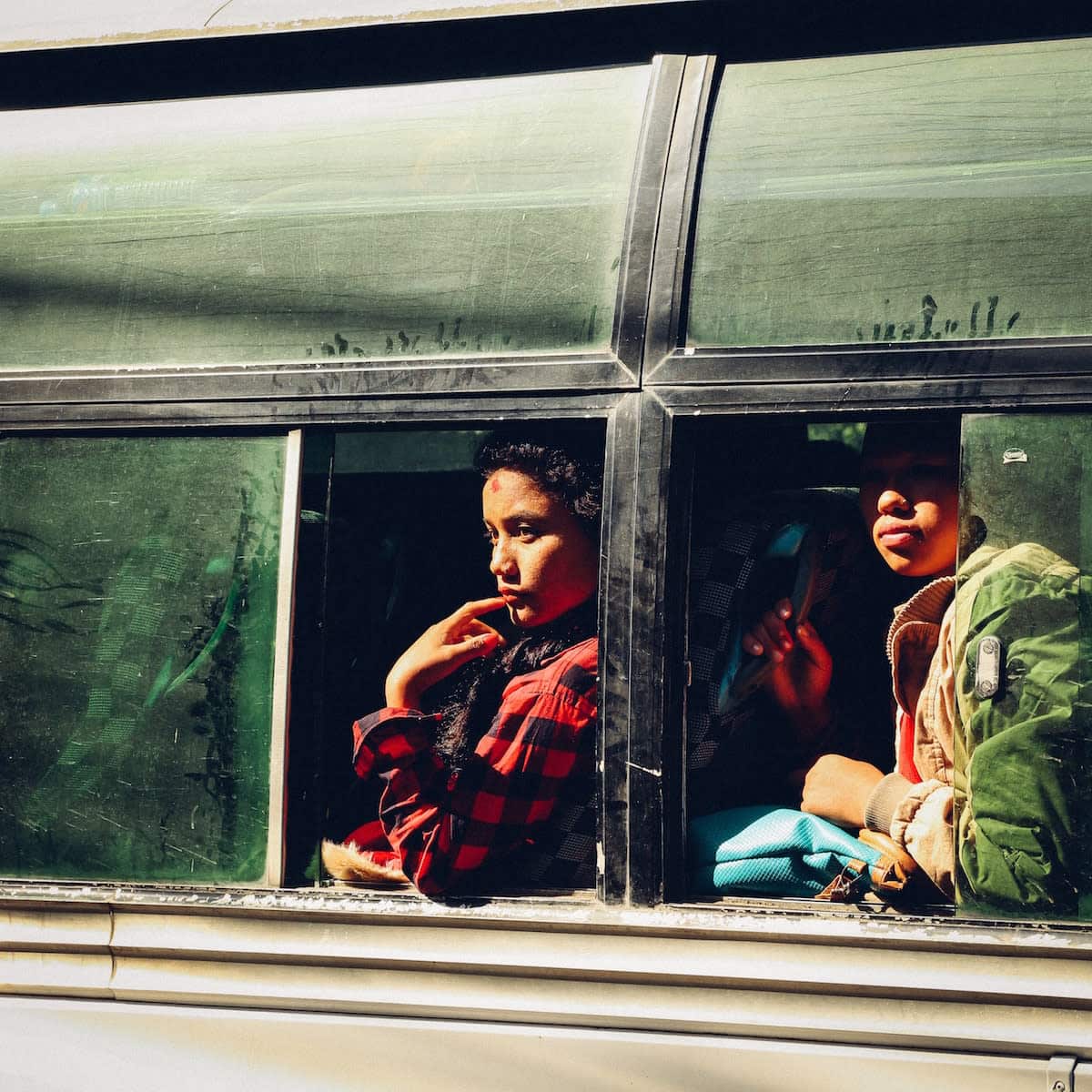 Travel Photography Blogs
Here you will find information on the latest and greatest travel gear for globetrotting photographers, alongside various tips on how to take your craft abroad, like how to pack efficiently or prevent theft. But it's the carefully curated images and stories here that gets you.
Landing somewhere between photojournalism and a standard travel blog, Beth and Randy know how to capture raw, authentic moments. Case in point: their piece on the brewmasters behind America's first brewery at sea. Be it in the foothills of Patagonia or the streets of New York City, Beers and Beans sidesteps the traditional photo blog approach in favor of focusing on the human experience, and the things we can accomplish by coming together. Who wouldn't want to volunteer at a winery in Tuscany? Even if you're hungover, Beth and Randy still have your back.
For photographers, traveling is both a literal and creative journey. New surroundings evoke new feelings, which inform the way you see and document the world around you. Richard Bernabe is a seasoned adventurer whose travel photoblog is the gold standard. From getting the most out of your shot while on the road to clever life hacks for falling asleep 30,000 feet in the air, there is no shortage of inspirational content on Bernabe's blog.
Who says a travel blog can't have an activist bent? As someone who cares deeply about the environment, Jim O'Donnell's Around the World in Eighty Years is part photography blog site, part photo gallery, and part public forum for ruminating on conservation efforts throughout the United States and more. His photography is downright stunning, frequently used to illustrate a key point, like how deforestation in Panama affects not just its wildlife but also the locals. This photoblog is also great for tips on traveling the world mindfully, whether it's ways to keep waste to a minimum or reduce your carbon footprint.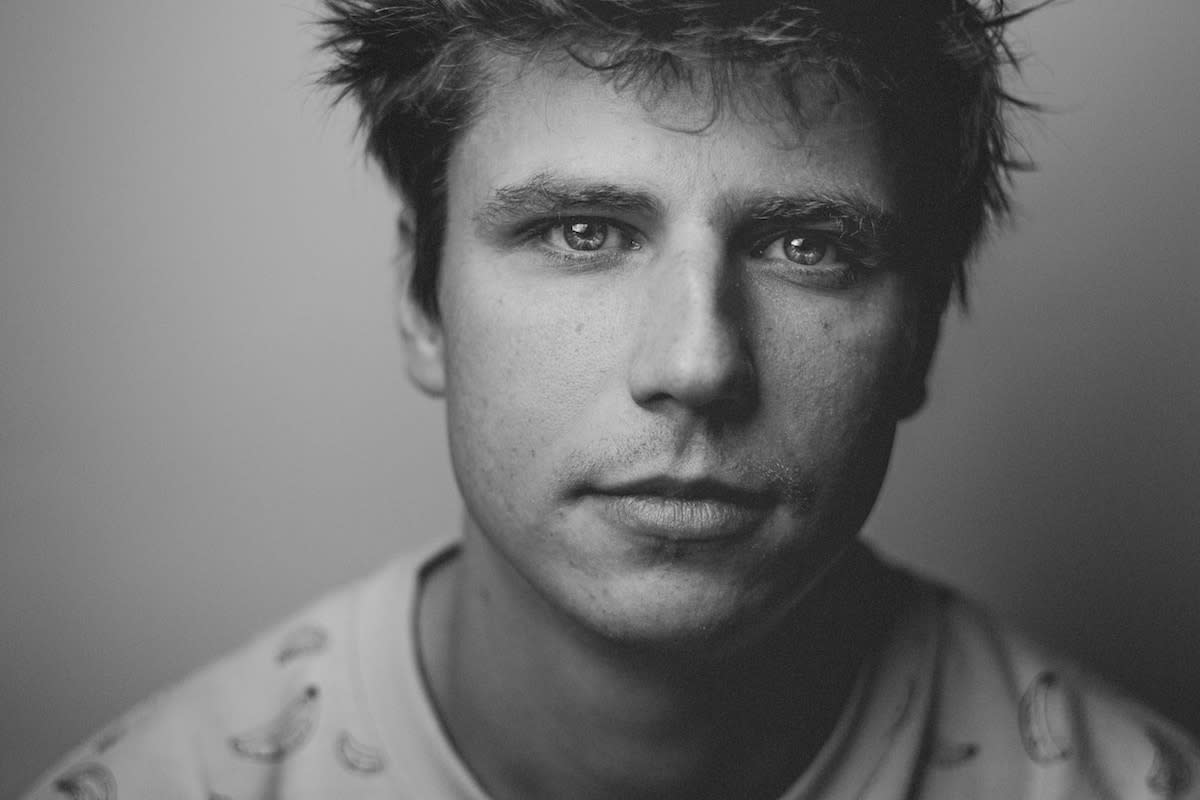 Portrait and Photojournalism Photography Blogs
With over 30 years of experience, Steve McCurry is a master of portrait photography. He's drawn to real, everyday people that he encounters while out and about in the far corners of the world. His portraits have been organized on his photography blog under specific themes, like the daily lives of people who reside in coastal regions. Or the many faces of courage, with portraits spanning Finland, Tibet, and Pakistan, all the way to Los Angeles. Nowadays, however, McCurry's anchored in India, where he is currently exploring the country's rich, vibrant culture through his lens.
Fiona Kelly lifts the veil on wedding photography on her eponymous wedding photography blog. For the past five years, Kelly has been recounting her experiences as a wedding photographer, along with the helpful tips she's learned along the way, like how to nail the perfect group shot. She is intimately attuned to the craft; her genuine love and passion for weddings is reflected in every thoughtful post. It's a great place to start in learning some techniques for your own wedding photography business.
Call it a magazine, call it a photo blog—both do the trick. Feature Shoot does exactly as the name suggests: they feature work from up-and-coming and established photographers alike, publishing exhaustive profiles documenting their creative spirit and their latest photo series.
With a roster of world-renowned photographers and documentarians—like Peter Dench, Paula Bronstein, and Laurent Van der Stockt, as well as some emerging talent—Reportage features the real-life stories behind some truly stunning photos. Spend enough time on Reportage and you will agree: it's one of the best photography blogs out there.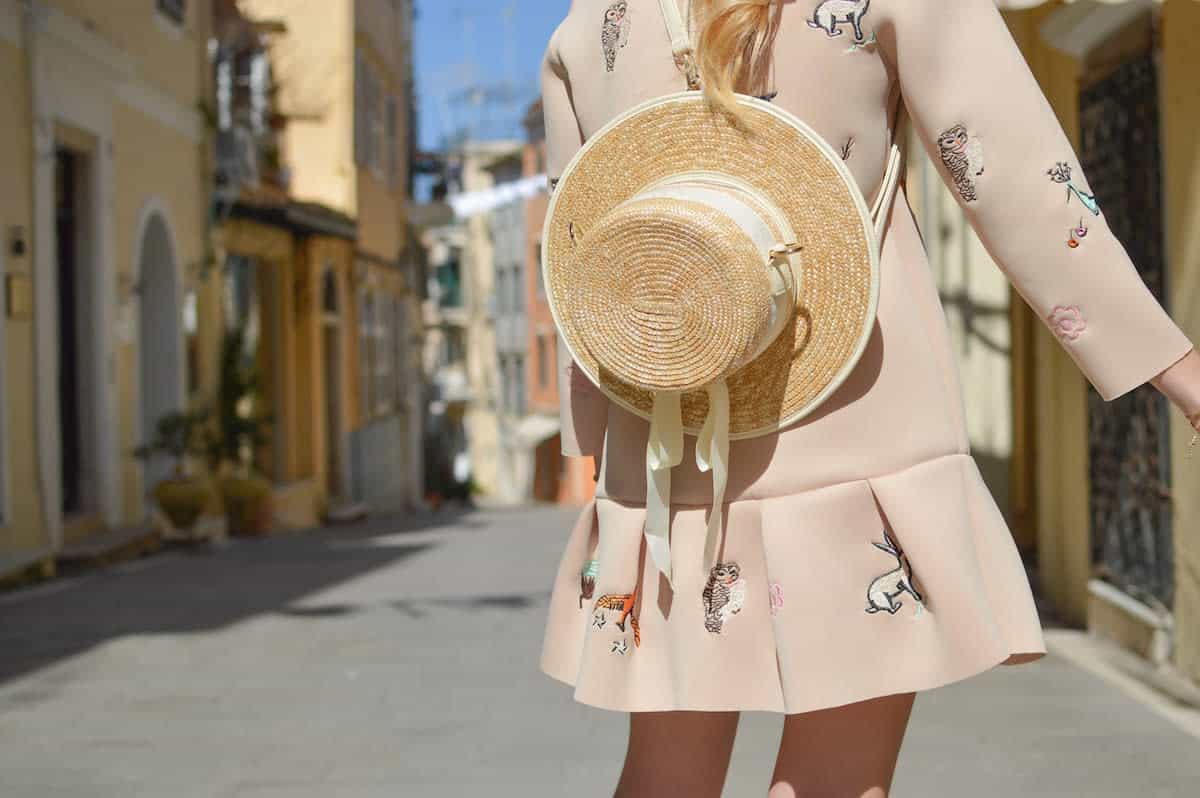 Fashion Photography Blogs
In a landscape as competitive as fashion photography, budding shooters need all the guidance they can get. Leading the pack is the simply-named Fashion Photography Blog—there's no better place to start than here. Whether you're looking for industry-insider tips for getting ahead, useful organizations every pro should join, or even how to retouch skin naturally, this photo blog covers all the bases.
The Fashion Camera is another incredibly useful resource for photographers navigating an often-tumultuous industry. Liselotte Fleur, who oversees the site and is its chief blogger, peppers in her personal stories about what it's actually like to be a fashion photographer (including, for example, how you can land your first book cover.
With over 12 years of experience, including work with top brands across Europe, Fleur's long-standing photo blog is a boon to fashion shooters.
Simplicity is at the core of Tina Picard's work. The Canadian photographer and noted fashionista's subjects are usually captured against a neutral, nondescript backdrop, anchoring the focus on them and their muted ensembles. Learn all about her work and creative process by checking out her photo blog, which offers readers an informative and entertaining glimpse into her professional journey.
Fashiontography is the top photography blog for the most hardcore of hardcore fashion enthusiasts. Fashiontography curates photos from the world's leading designers and brands, with a detailed, granular breakdown of what you're looking at and why it's important.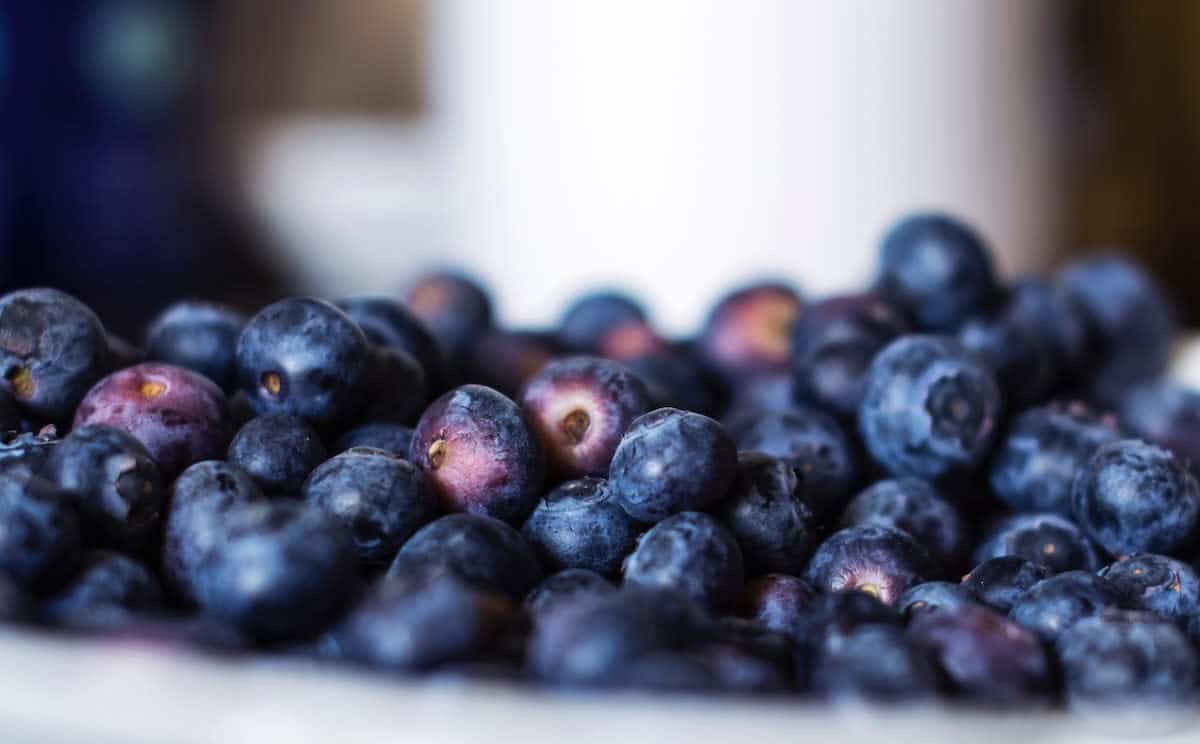 Food Photography Blogs
Just as Larry David is considered the comedian's comedian, We Eat Together is the food photographer's food photography blog. The Internet was missing a one-stop shop for learning the craft of food photography prior to We Eat Together, and its creator, Skyler Burt, has worked tirelessly to publish useful, relevant content for photographers and food bloggers. Tips include simple, clever tricks to get the most out of your food shot and cheap lighting options for food photographers just starting out.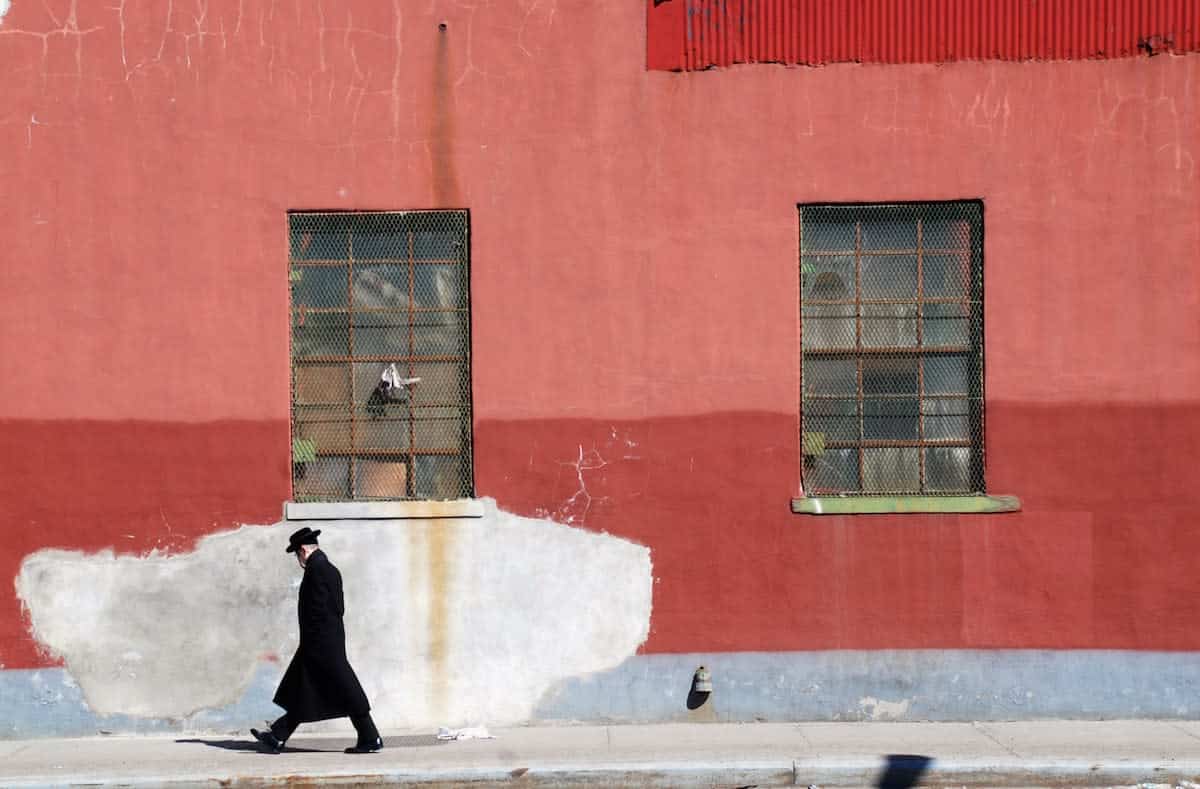 Street Photography Blogs
Based out of Korea, Jason Teale thrives out in the world, where he captures the beauty all around us. (His night shots are especially gorgeous.) Aside from Teale's still street photography, he's also a gifted cinemagraph creator, so cruising his photo blog, might also yield a cinemagraph tip or two.
Street photographer Olaf Sztaba has honed and perfected the craft of capturing incredible photographs over the past 35 years. Olaf Photo Blog is an essential resource and one of the best photography blogs for understanding what it means to be a photographer with purpose. Whether it's getting over imposter syndrome or balancing technical and artistic perfection, Olaf Photo Blog explores interesting ideas that extend well beyond the craft itself.
Inspirational Photography Blogs
Not only is Chase Jarvis a world-renowned photographer with an amazing reputation in the industry, but his photography blog also offers something very different than the average blog.
His blog has developed into something more than just photography as his articles feature many interviews of successful individuals from all industries and walks of life, intending to educate his following with more than just photography, but how to be better entrepreneurs, creators, thinkers, and most of all better human beings.
Photography News Blogs
This two-person juggernaut, known as PetaPixel, is one of the most popular photography news blogs, followed by more than a million on Twitter and half a million on Facebook. While PetaPixel syndicates content from other photography sites, it gathers some of the best news in the photo world on time, and it has become a one-stop shop for many photographers. Their popularity speaks in numbers.
PetaPixel also has a popular original podcast show, which we at Format have sponsored and supported in the past!
When it comes to covering the latest photography news and gear reviews, nothing comes close to DPReview. Ever since they've joined forces with Chris and Jordan, formerly of the Camera Store TV, and ramped up their video content, DPReview has been nothing but a joy to read and watch.
Want to Start Your Art Photography Blog?
Has browsing all these photography blogs inspired you to become a photoblogger? There's a lot to admire from these photographers' work and how they share their stories and knowledge.
The good news is, producing a photography blog is easy! And there's so much you can blog about! No matter where you are in your photography career, starting a blog is a good idea.
The Benefits Of Starting Your Photography Blog
If your love of photography comes from your natural knack for storytelling, then a blog is a great way to nurture this side of your work.
Not only does it help you record your experience and progress as a photographer, but a blog allows you to share your inspiration for photography, your creative process, and the technical skills involved in the editing process that many other photographers may find inspirational too.
Regularly contributing content to your website in the form of blogs also builds your credibility as an experienced photographer, which many top-tier clients may be looking for before wanting to work with you.
On top of sharing your expertise and helping others learn from you, your blogging efforts improve your website's visibility. High-quality blog posts help to increase your chances of visitors finding your site through search engines by ranking for relevant keywords in your industry.
Some tips you may want to consider when publishing your blog post include:
Running your post through Grammarly to ensure it's free from any spelling or grammatical errors
Break up long walls of text into shorter paragraphs. Forget everything you've learned in high school about paragraphs needed to be five sentences long. When you're writing for the web, you want your readers' eyes to navigate the page easily, and long walls of text are uninviting.
Stick to relevant topics in your industry. Think about why someone might come to your blog and what would keep them coming back for more content. Make your blog posts educational, inspirational, or entertaining.
Share your blog post on social media. The best way to increase exposure to your blog and website is to promote it on other platforms. Leverage your followers on other social media platforms like LinkedIn, Twitter, Instagram, and Pinterest to generate more traffic to your blog.
Come up with descriptive titles for your posts. Blog post headlines need a mixture of creativity and accuracy. Rather than having an abstract, creative title for a post, stick to more accurate headlines that let the reader know what they're getting into. This not only helps with click-through rates but with keyword ranking for your search engine traffic too.
How To Get Started With A Photography Blog
Rather than hosting your blog on a platform that you don't own, like Blogspot, Tumblr, or Medium, you should build your blog on your portfolio website. This gives you more control over how visitors experience your content, and you don't have to worry about fussy algorithms that change faster than the seasons.
If you're worried about setting up your website, you're in the right place.
You don't have to be a web developer to start a website blog that looks great and is completely functional.
Just look for a website builder that has a blog built right in. That way, you don't need to bother with any annoying code or to set up a separate site for your blog.
All you need to do is pick your favorite template that matches your aesthetic and function, upload your photos, write your artist bio and contact information, and customize the template to match your visual branding.
And if you need some tips on bringing more visitors to your photography blog, check out our SEO guide and list of 50 free SEO tools, which will help you boost traffic and reach a wider audience.
Get Started With Your Photography Blog Today
Suppose you're looking for a sign just to get started. This is it.
There are so many ways you can tell stories with your photography on your website—whether that's through educational content, inspiring travel and lifestyle stories, or entertaining behind-the-scenes insights to your work, every blog is unique.
Ready to build a photography portfolio website that captures clients' attention? From image-focused themes to a built-in proofing tool, we've got photographers covered. Start your free trial with Format today!
Here's hoping your photography blog will be making an appearance on this list soon!
Looking for some more photography inspiration?
Best Free Online Courses And Tutorials For Photographers
How To Start A Successful Photography Business with Lisa Bettany
Using Hard Light to Challenge Your Photography